Publicado el 30 August 2014
Archivado en art, culture, holidays | Comentar este artículo
Rainy days can be boring and gray, but some artists have found a way to make art out of umbrellas. Of course they are not for sale, but it is possible to see them at the Flic festival in Madrid. When? On September 5th, and remember, it is totally free.
If you are wondering wht Flic is, it is a festival of literature and art for kids and teens that travels around diverse populations and cultural spaces of Spain. The aim of this event is to bring literature to all kinds of public and promote reading, focusing on innovation and experimentation in the transmission and promotion of literature. Flic promotes the creation and brings the country initiatives from all over the world promoting the crossing art from literature.
Through the discovery of literary texts of various genres including songs, fables, tales, stories and scientific texts… young people make their creations, using umbrellas as their special canvas.
Flic festival also approaches to the Municipal Public Libraries the traveling exhibition Animalarios, which aims to promote the promising and talented young Spanish illustrators. This exhibition is made by students who attend the participating centers in the Network of Schools of illustration and animation and looks for promoting innovation and experimentation of artists in training.
What the exhibition shows concerns five literary animal topologies: the eagle, the wolf, the frog, the shark and the dragon.
To visit the umbrellas exhibition at the Flic festival you can either choose among the following dates: from August 18 to September 15, from September 16 to October 10, from October 13 to November 7 and finally from November 11 to December 18. Take a chance to see the future famous artists of Spain and delight yourself with these unique umbrellas that represent the eternal animal figures of our literature. And of course take a walk in the beatiful city of Madrid.
Publicado el 28 August 2014
Archivado en art, culture | Comentar este artículo
Come to Madrid and welcome the summer at the Sorolla Museum. This 2014 the Sorolla Museum celebrates the arrival of summer with an amazing opening. This big opening will take place until 11:30 pm every Thursday from July 17th to August 285th.
There will be also, during the month of July, two free guided tours thoughout the museum: on Thursdays 17th, 24th and 31st at 8 pm and 9:30 pm. Reservations are not needed and the admission is totally free (until seats are fulfilled)
Just to know a little bit more about this museum, it is important to say that it is located, as mentioned, in Madrid, the capital city of Spain, a touristic centre and main point for visitors who want to enjoy the Spanish culture. The museum was created due to the request of the painter Sorolla's widow, Clotilde García del Castillo. In 1925 she donated herself all the material left by her husband to the State in order to establish a museum for his memory. The museum finally opened in 1932 and its location is the same as where he used to live and work, a building designed by architect Enrique María Repullés. Sorolla's son, García Joaquín Sorolla was the first director of the museum until he died in 1948. Since 1973 the museum belongs to the Ministry of Culture.
If you visit the museum you will be able to see all the collections that not only show the painter's masterpieces but also a number of things that the master used to own. According to his belongings you will see a collection of sculpture pieces from authors such as August Rodin, Pedro de Mena and others. Also, there is a collection of archeology items that used to belong to the roman and andalusian cultures and ceramic artifacts from the ancient Spain, taken specially from the city of Valencia.
Publicado el 26 August 2014
Archivado en cinema summer, culture, holidays | Comentar este artículo
Everybody likes going to the cinema to watch a good movie. Many directors have chosen to make art cinema or independent films outside the international market, and it is always worth going to those movie festivals held each year around the world.
In fact the Short Movies Fescinal Festival will be taking place this year in Madrid, Spain on Wednesday, August 27th at 22:15 hours in the Fescinal 2014 at the "Parque de la bombilla" auditorium. This is an outdoors festival for short movies that presents a structure of two screens, called "double program".  Every night you are able to choose between these two screens and among the three or four titles that are scheduled daily. This festival is the only one in Spain that has over a hundred different titles programmed in two different meeting points for 73 days of screening. It also includes several conferences with the directors and the actors involved in the short films shown. The category for short films is one of the mayor options in movie festivals.
What is new this year is that one of the screening rooms will be digitalized but the second remaining will keep its original 35mm style. At the same time there will be special movies for the kids too so that the little ones can go and enjoy a good film as well.
To enter the festival you can get the tickets at the theater box office, beginning at 9 pm. The normal entrance price for adults is 9 Euros, for senior and students 5 Euros and for children it is completely free. It is very simple to get there, even not by car.  To get there by bus you can take 41, 46 and 75 lines. If you decide to go on the underground then take the Príncipe Pío line.
Publicado el 8 January 2014
Archivado en holidays | Comentar este artículo
When you are visiting a new country having all the numbers for Police and Security is very important in case you suffer an accident. In this article we are going to give you the important numbers you must have with you in case you go to a trip or a high risk adventure.
It's also really important that you have an International insurance in case you are visiting Madrid because this will help you a lot in the proccess of going to an hospital if you have any accident or just feel sick.
Important Numbers:
| | |
| --- | --- |
| Central Police Station (Comisaría de policía Madrid-Centro) | Tel: 915 487 985 |
| National Police (Policía Nacional: Protección Ciudadana) | Tel: 915 805 263 |
| Forest Fires (Bomberos Comunidad) | Tel: 085 |
| Fire Service (centralised service) | Tel: 913 973 700 |
| Red Cross Emergencies | Tel: 915 222 222 |
| Ambulances | Tel: 913 354 545 |
| Town Hall (Municipio) | Tel: 915 340 200 |
| Town Protection (Protección Ciudadana) | Tel: 915 373 100 |
| Traffic Civil Guard (Guardia Civil del Tráfico) | Tel: 914 577 700 (Madrid North) |
| Traffic Civil Guard (Guardia Civil del Tráfico) | Tel: 918 950 073 (Madrid South) |
| Victims of Terrorism (Victimas de Terorismo) | Tel: 900 150 000 |
Publicado el 8 January 2014
Archivado en holidays | Comentar este artículo
Public Transport in Madrid is one of the best options you have if you are visiting or living in the city. It will cost you less money than a taxi and you will have the same quality of commodity. All buses in Madrid are equipped with Air conditioner and a System that tells you how far away the bus is from the stop you are, this will help you manage your time better.
Metro is also welled equipped such as Buses. We always recommend you to have all your personal belongings with you to stay away from thiefs.
Publicado el 8 January 2014
Archivado en holidays | Comentar este artículo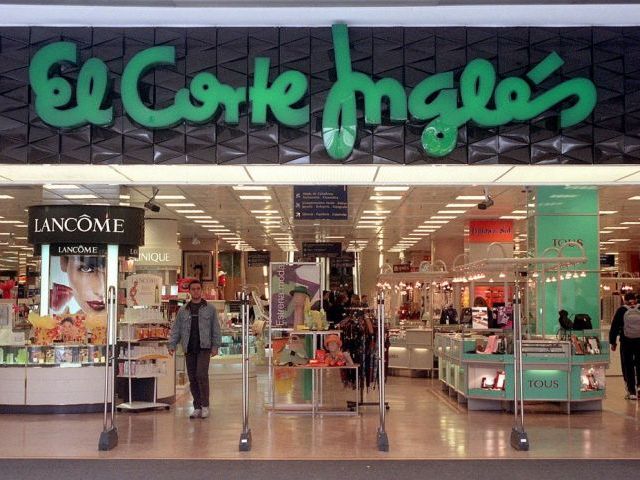 If you are looking to buy a lot of things for your vacations or if you need to take back to your country presents for your familly you are going to the correct place. El Corte Ingles offers all the variety of brands and type of products in 7 to 10 floors bulding. You don't need to go anywhere else to find what you need.
This shop is equiped with a Supermarket and Garage Parking for your car so it's perfect to go with your family and friends. It also has a big restaurant where you can get from a Buffett to some Spanish Tapas.
Publicado el 8 January 2014
Archivado en art | Comentar este artículo
ABC Museum has a lot of history in Madrid. It's located in a bulding that back in the days during the 90s was used to put into work the Mohou Beer first factory.
This amazing building was build by Jose Lopez Salaberry one of the best Architecs in Spain.
When the new Museum opened they need it to adapt the place for a museum so the ABC Collection with Aranguren & Gallegos Architects started to work on the place and me a really nice change on this bulding.
This new museum has more thn 3.000m2 for the development of the daily base activities.
Publicado el 3 January 2014
Archivado en culture | Comentar este artículo
The Teatro Real or Royal Theater in English is one of the best opera houses in Spain.
This house is located two squares away from Plaza de Isabel II and Plaza del Oriente. This opera palace is located in front of the Royal Palace, the official residence of Isabel II.
If you like the Opera you must visit this house you will never regret it.
Going to the Opera Royal Theater is easy you can go in Subway by getting the Line 5 and then Line 2 until you get to Opera Station.
Directions:
Plaza Isabel II, No number
28013, Madrid City
Telphone: +34 91-516-0600
Publicado el 3 January 2014
Archivado en culture | Comentar este artículo
We know you love Madrid and you are always looking foward to have a new attraction to visit in your fantastic trip. Today we are going to present a great place called the Royal Botanical Garden of Madrid. This park was founded on 1755 by King Ferdinand. We must point out that this garden has more than 30,000 plants in it.
The three terraces inside Botanical Garden: 
Terraza de los Cuadros
Terraza de las Escuelas Botánicas
Terraza del Plano de la Flor
We reccomend you to visit this place if you are looking to relax yourself for a while.
Directions: 
Real Jardín Botánico
Plaza de Murillo, 2
28014, Madrid
Telphone: +34 91-420-3017
Publicado el 31 December 2013
Archivado en holidays | Comentar este artículo
Money is one of the big things you need if you are travelling the world, sometimes we go to another country and we dont know what Currency or what are the normal prices in a shop and maybe you can get scammed by some kind of shopper or street seller. This post is going to be informative for you so you will have a good idea of what are the normal prices for general things like Bus, Coffee and dailly basis things so you can travel in peace.
Here we go with the basics: 
Coffee: 1,30€
Bus: 1€
Newspaper: 1,20€
Menu of the Day: 12€
Cinema entrance: 7-8€
Alcohol Drink: 10€
Real Madrid entrance for a Local Match: from 30€
Iberic Jam plate: 25€
Sigue buscando »